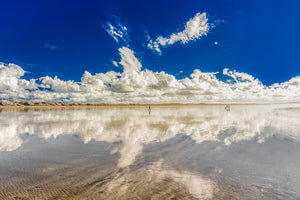 Welcome
I'm Carolyn Seager a writer and photographic artist, based in beautiful North Cornwall. Perhaps you're looking for a photographic ocean print from one of my fine art collections? Or simply an affordable gift, or book for a loved one? What about a beautiful upliting letter written especially for you on artwork paper that can then be framed? Whatever you are yearning for, I hope you find inspiration here in my Ocean world.
Surfer Portrait - Collector's Edition
---
Saunton Sands Fine Art Collection
---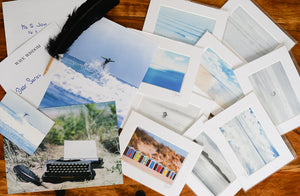 Letter Writing Service
Receiving an uplifting letter or postcard through the post is one of the loveliest gifts you could bestow. Choose a personalised, hand written letter or postcard from me and you will receive a letterhead art print or art postcard which you can later frame. It will be  accompanied by a handwritten message, poem or prose created especially for you or the person you wish to gift. Just accompany your purchase with a note giving me as much detail as you wish about the person I am writing to. 
Send Your Letter Now
Blog
---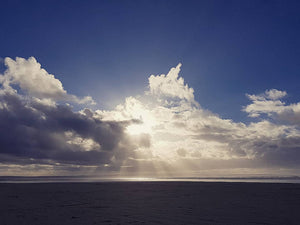 A message from Emmerson ....
November 5th 2018. Confess am not a great fan of fireworks …the stars and moon can never be beaten for me …..but as life was lying heavy in my heart...
Thank you for entrusting me with your time in reading this blog the context of which has been taken from my first edition of Wave Wisdom emails.  I'm mighty honoured to ride this tide...